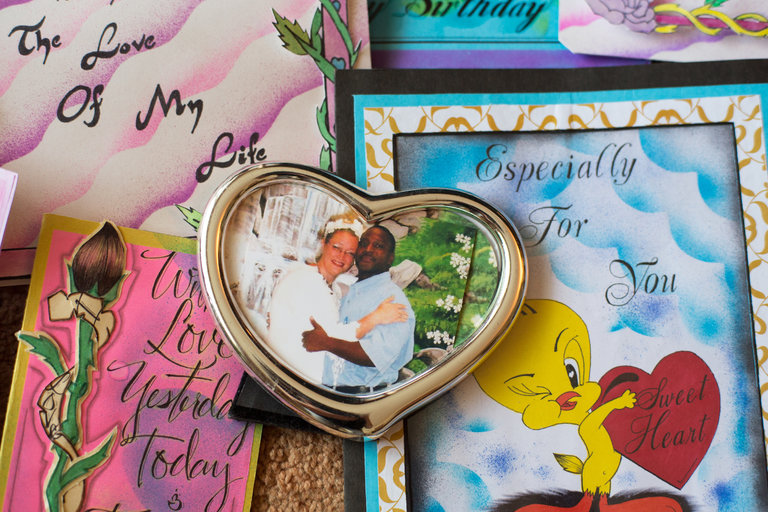 Watch the powerful video by WTKR, Ch. 3, a CBS Affiliate,
in which a victim (the only one that Lenny brandished a knife at), thinks Lenny should be released and given a second chance...

Lenny Singleton made the front page of
the New york times on july4, 2016

2 Life Sentences + 100 years for robbing less than $550 in crimes where no one was Physically injured...

Lenny is sentenced to 2 Life Sentences + 100 years. He committed a series of "grab & dash" robberies in 7 days while intoxicated on alcohol and crack cocaine to fund his addiction. His sentence is for 6 of these robberies. No one was murdered, and there is not even one victim impact statement made against him. He did not physically injure anyone. He did not have a gun during any of incidents and had a table knife in only one of the robberies. He wasn't an habitual criminal or part of a gang. In fact, he has a college degree and served in our Navy before he allowed his addiction to destroy his life. In total he stole less than $550.

It will cost the American taxpayers well over a million dollars to keep Lenny incarcerated for the rest of his life.

The judge, without any explanation to Lenny or the courtroom as documented by his court transcripts, gave Lenny more time than repeat violent offenders, rapists, child molesters, and murderers. To date he has served 21+ years. His time while incarcerated stands testament to his reformed character. He works everyday at Virginia Correctional Enterprises supporting himself. He lives in the Honor's Dormitory. During his entire incarceration he has never received a single infraction for anything - very rare for lifers. He is constantly trying to improve himself even with no motivation to do so. Murderers will walk free while Lenny will die in prison. Justice will not have been served if this happens. His only recourse for release is through a conditional pardon by the Governor of Virginia, which we have been told will take a Miracle. Please become a part of Lenny's Miracle today by signing his petition (above, the very 1st button on this web page), watching "The Making of a Miracle" below, purchasing, "Love Conquers All," and sharing Lenny's story with your family & friends. God Bless!

| | |
| --- | --- |
| | Watch the video below to hear Lenny talk about his situation |
---
watch the video book trailer below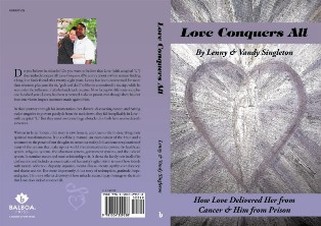 Do you believe in miracles? Do you want to believe that Love (with a capital L) does indeed conquer all? Love Conquers All is a story about a white woman finding a long-lost black friend after twenty-eight years. Lenny has been incarcerated for more than nineteen plus years for six "grab and dash" robberies committed in six days while he was under the influence of alcohol and crack cocaine. Now facing two life sentences plus one hundred years, Lenny has been sentenced to die in prison even though there has not been one victim impact statement made against him. In their journey through his incarceration, her divorce, discovering cancer, and having major surgeries to prevent paralysis from the neck down, they fall inexplicably in Love, with a capital "L." But they must overcome huge obstacles, for both have received death sentences. Written in letter format, this story is raw, honest, and true-to-life in describing their spiritual transformations. It is a self-help manual, an examination of the brain and a testament to the power of our thoughts to create our reality. It is an honest exploration of many of the systems that make up our world: the criminal justice system, the healthcare system, religious systems, the education system, government systems, and the judicial system. It examines nature and mans relationship to it. It shows the family unit in all of its dysfunction and includes an examination of humanity's uglier side in terms of how it deals with racism, addiction, disparity, injustice, mental illness, obesity, apathy, complacency, and shame and sin. But more importantly, it is a story of redemption, gratitude, hope, and grace. This story offers a discovery of how miracles occur. It pays homage to the truth that Love does indeed conquer all.
---
---
---
This Video below called "The making of a miracle" shares the story of Lenny & Vandy -- sharing the miracle that happened in vandy's life when she reunited with Lenny after 28 years!

---
---
You can donate by a check or money order to the Justice4Lenny Legal Fund.
Mail to:

Justice4Lenny
P.O. Box 6614
Tulsa, OK 74156

All donations can be filed as a charity donation by using our EIN 46-4976493

Copyright © 2014 by Justice4Lenny
All rights reserved. No part of this publication may be reproduced, distributed, or transmitted in any form or by any means, including photocopying, recording, or other electronic or mechanical methods, without the prior written permission of the Organization President, except in the case of brief quotations embodied in critical reviews and certain other noncommercial uses permitted by copyright law. For permission requests, write to the president, addressed "Attention: Permissions President," at the following email address:
justice4lenny@gmail.com